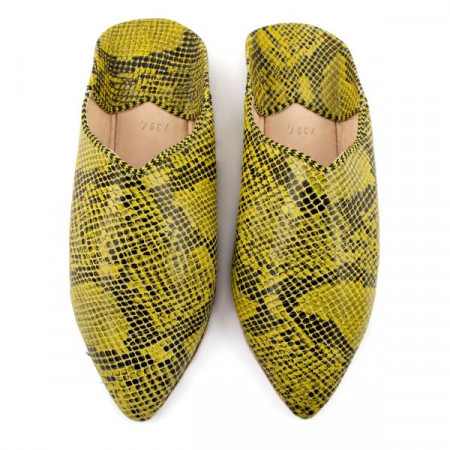 Combining tradition and modernity, these babouches slippers with their unique design which remain the same tradionnal slippers worn specially during festivities. They are handmade in the city of Fez using the finest leather made in the oldest tanneries of Morocco. A perfect gift, especialy at Christmas.
Famous for its traditional leather babouches slippers, The city of Fez in the north of Morocco has the oldest tanneries of the kingdom where the skins are still being treated and worked in the traditional way. These moroccan shoes are handcrafted using a lined and hand sewn leather for more comfort.
- Sheep leather with natural tanning
- Leather and padded insole
- Leather outsole doubled and stitched
- Origin : Fez
Order now and receive it on...
✔ Friday, 15 December avec Delivengo easy $22
✔ Monday, 11 December avec DHL $38