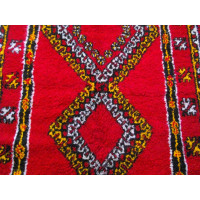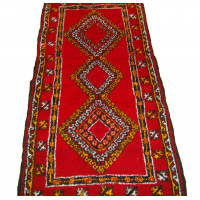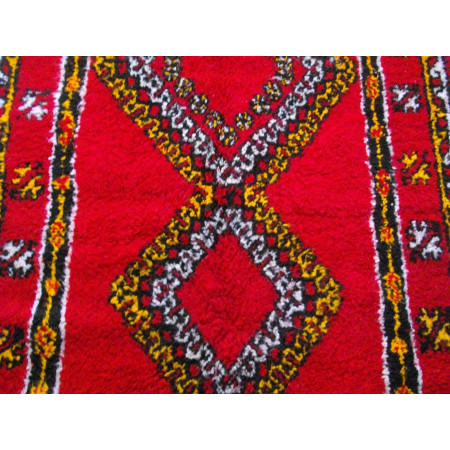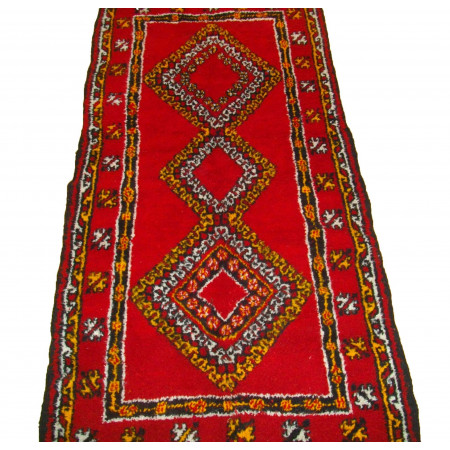 Rug entirely woven with the hand by families of the area of Khenifra.This one is resulting from an ancestral know-how which is transmitted to residence and within the same family. Weaving starting from noble raw materials:
- healthy and pure wool
- natural dyes
dimensions: 215 X 107 cm
The reasons which composes it and which compose the majority of the carpets are transmitted of mother as a girl since centuries through the religions, the beliefs, the myths and the languages. The structure of the carpet, the choice of the colors, the reasons as for their postion is not predetermined.
The Berber woman progressively weaves or ties the rug without conceiving of detailed plan. The rug thus expresses what the Berber one during weaving can think.
It is what gives charm and beauty to the Moroccan Berber artisanal carpets.
Thus our shop is committed offering products of quality to you and resulting from the equitable trade.