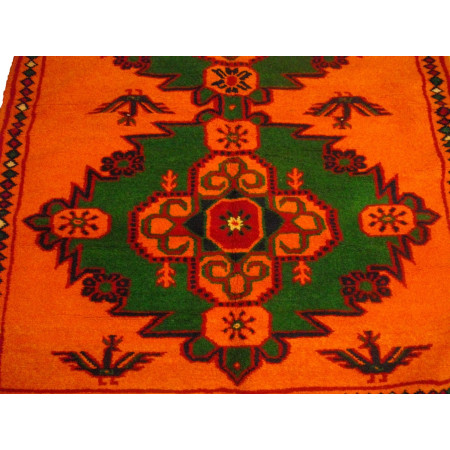 Full size
Traditionnal Taznakht rug
Large rug entirely woven with the hand by women of the area of warzazate (southern of Morocco), whose art to weave the carpets is transmitted of mother as a girl.
In addition, the pure and healthy wool is worked carefully and them dyes used are of origin naturalness.
dimensions: 3.55x1.65 m
Carriage costs offered!