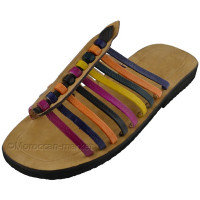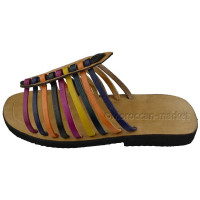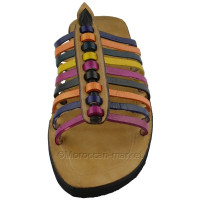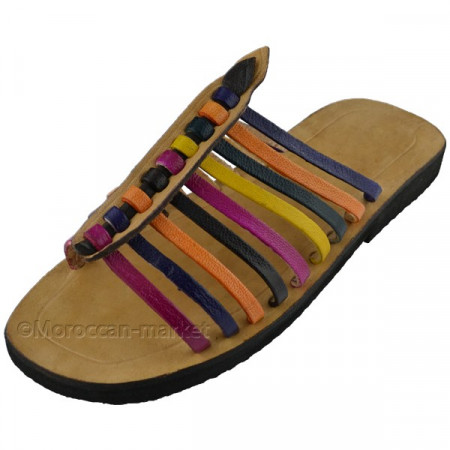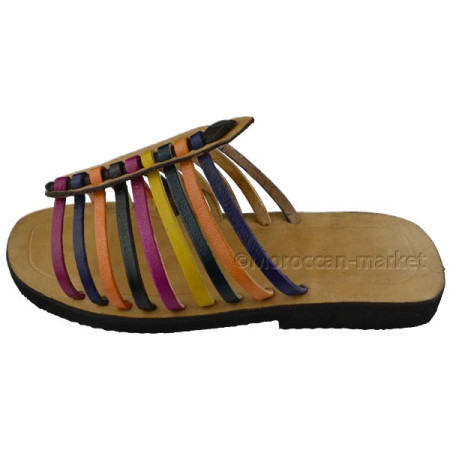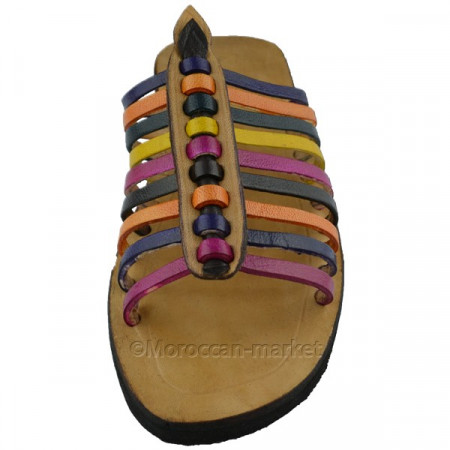 Round toe sandals with a finely worked leather. Manufactured in a small family workshop close to the city of Essaouira, these sandals are highty comfortable, convenient and perfect for your holidays. These multicolored strips will accessorize all your summer outflits.
The leather is worked using traditional methods with natural tanning and colorants of vegetable origin.
Elegant and feminine sandals that will add charm and style to every summer outfit.
- leather strips colors : orange, brown, pink, purple, yellow and green
- Insole: Leather
- Outsole: Rubber
- These sandals are from Essaouira