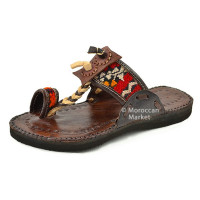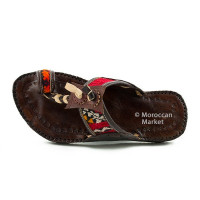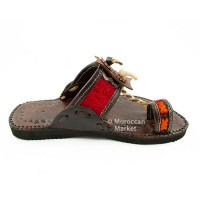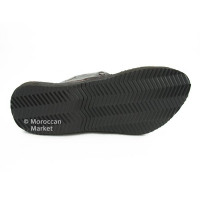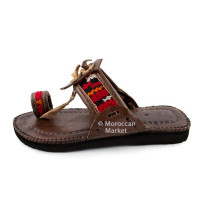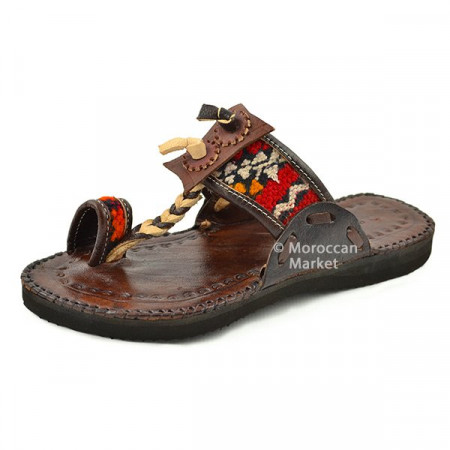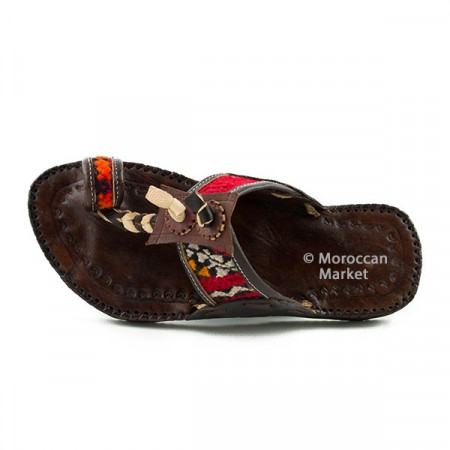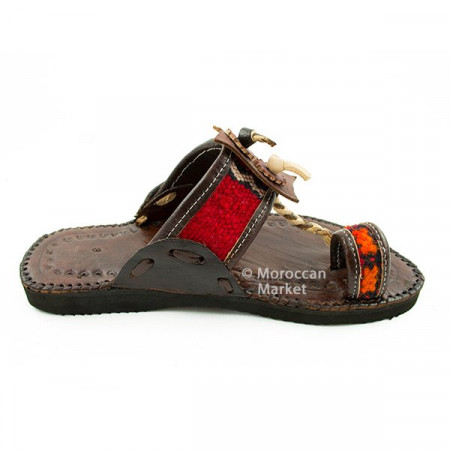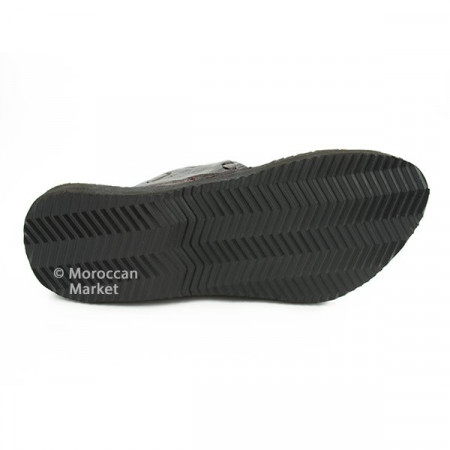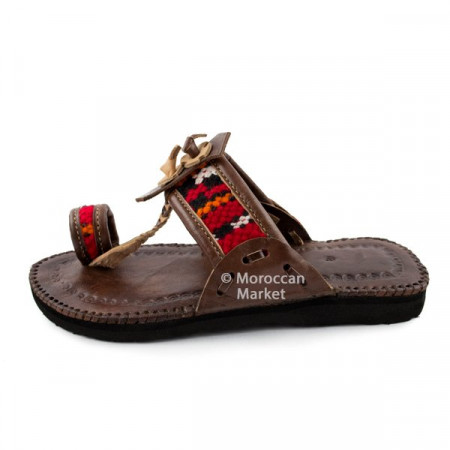 Moroccan leather sandal with a round and open toe for men and women. Behind its ethnic and distinguished image thanks to this berber touch with a woven wool as a decorative motif, these sandals are very comfortable. Handmade in a family workshop using a sheep leather with a natural tanning.
So easy to wear, they go with everything. We're sure that you'll love them!
Handmade moroccan sandals with a Berber touch. They are handcrafted exclusively for us in a small family workshop in the medina of Marrakech using traditional methods. Sandals that combine comfort and relaxed elegance, perfect for all your summer outfits.- Sheep leather with natural tanning- Decoration: Berber Kilim rugs, braided leather, leather rosette- Insole: lined and stitched leather- Outsole: Rubber, thick and resistant- Origin: These sandals are from Marrakech.