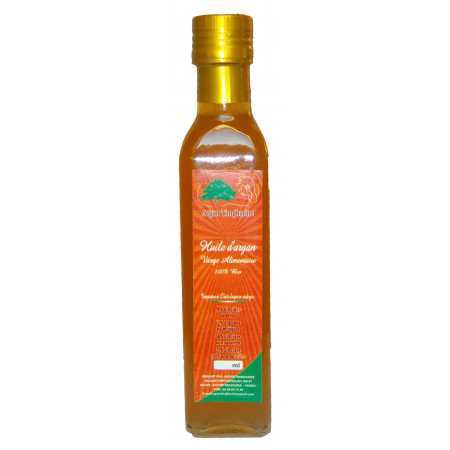 OIL VIRGIN FOOD ARGAN 250 ml
An oil prepared by a network female co-operatives which associate ancestral know-how and modern technique of extraction and an exceptional quality.
Some drops add to the dishes, the richness and the character of a tasty oil. Moroccan-market guaranteed to you products 100% organic and of quality 
Sold out of bottle of glass of 500 ml
According to scientific publications, it allows:
The stability of the hypercholesterolemy
Stimulate the cerebral cells and the operation ofthe liver
the oil of argan Reduces hypertensionthe oil of argan
Protects conjunctive fabricand other benefits
your shop is committed offering products resulting from the equitable trade to you by buying the offered products directly at co-operatives.