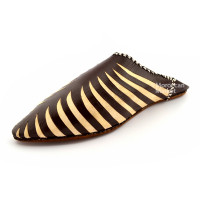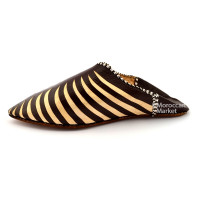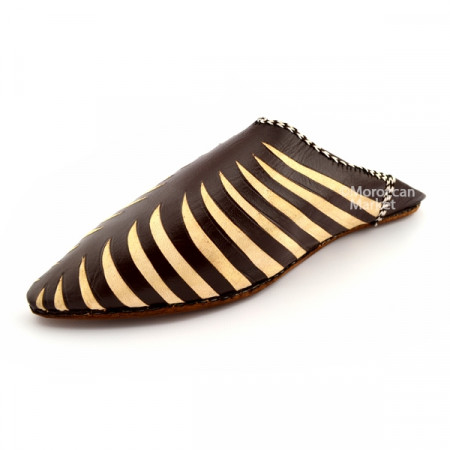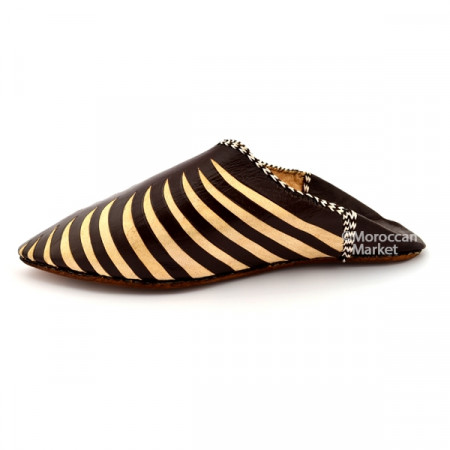 It's said in Morocco that every babouche slipper tells us a story. Gazelle babouche slippers are handmade in a small family run workshop in the heart of Fez city. The leather naturally tanned is locally produced in the oldest tannery of the kingdom. Moroccan slippers soft and comfortable as we like.
Handmade Moroccan slippers with pointed toe. The leather sole is lined and hand stitched for increased strength.
Leather shoes that will bring a traditional touch to your favorite outfit.
In purchasing these babouche slippers, you are helping to support a small group of talented Moroccan artisans working in a centuries-old traditional craft.
Some features :
- Insole : Sheep leather
- Outsole : lined and hand-stitched leather
- Origin : Fez city